Bob Townley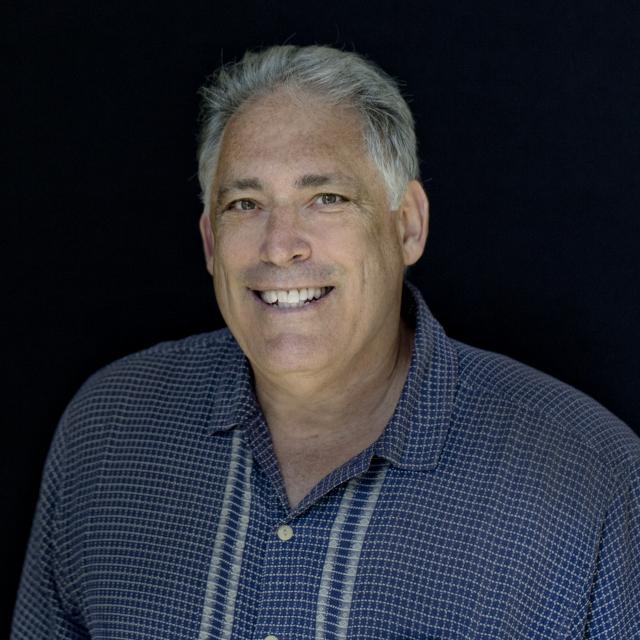 Bob's broad experience in nonprofit management is bolstered by a Master's degree in Social Administration from Columbia University. He has worked extensively with families in New York City, including homeless families at the Henry Street Settlement's Urban Family Center. His commitment to helping families secure employment and childcare has been the driving force in his work. Bob's other love is sports and recreation. In the mid-1980s he became Youth Coordinator of Community Board One, and he started Manhattan Youth in 1986 with Lower Manhattan parents. His commitment to social activism helped him organize community meetings and services for residents including successful advocacy efforts for parks, sports leagues and schools. In the aftermath of 9/11 Bob took the lead in organizing services for the downtown community.
Bob ranks as one of the longest-serving members of CB1. He is a member of the Hudson River Park Advisory Board, the Residents Advisory Board of the Lower Manhattan Development Corporation and he is a founder of the Downtown Soccer and Little Leagues. A native of Coney Island who grew up in Manhattan and Queens, he has lived in Tribeca and has been a Battery Park City resident for over 20 years. Bob enjoys hiking, music about beaches and the ocean, he loves the gym in his building, and he is a die-hard fan of both the New York Giants and New York Jets!
×
Bruce Cronin
Bruce Cronin, Ph.D.
×
David Gage
Board member David Gage has lived and worked in Tribeca since 1977. He and his wife Judy raised their two children, Mollie and Isaiah, in their Tribeca loft . Their children attended both the neighborhood schools and various Manhattan Youth programs and day camp. For many years David enjoyed coaching both his children and others at Manhattan Youth Basketball leagues. He is the adoring grandfather of Isabella, now three and a half and a frequent visitor to Manhattan Youth open play areas.
Since 1978 David has been President of David Gage String Instruments in Tribeca, a brick and mortar shop specializing in the restoration , sales and rentals of string basses, celli, violins and violas . He is also the designer and manufacturer of a line of transducers for the amplification of instruments in the violin family. David plays the upright and electric basses as well as the guitar and enjoys sharing his love of music and musicians with area children who now rent their instruments through the shop.
×
Janiece Brown Spitzmueller
Janiece Brown Spitzmueller
Janiece Brown Spitzmueller, Esq. - Secretary
×
Paul Hovitz
Paul Hovitz, a member of our board since 2006 has dedicated his life and work for downtown children and families in our neighborhood. His service to Community Board #1 spans over 25 years and includes creation of 7 new schools in our community.
Highlights from his history include:
New York City Board of Education: Special Education Teacher - 9/68 - 9/02
Southbridge Towers, Inc. Board of Directors - 5/92 – 5/2004
Vice President Board Of Directors:
Chair of Commercial Tenants
Committee Chair of Community Activities
Committee Chair of Executive Committee Community Board #1 Manhattan:
Board Member - 4 /93- Present
Chair of New School Task Force - Resultant - PS/IS89M - Millennium High School - PS 234 Annex – PS276 – PS397 – Peck Slip School PS 343
Co-Chair of Youth & Ed. Committee - Member Waterfront/Parks/Resiliency Committee
Vice Chair Community Board #1 – 7/16 – Present
Member Dept. of Health 9/11 Registry – 2002
Member Community Advisory Board NYP Downtown Hospital - 2016
In over 25 years of service he has worked with political figures Congressman Nadler, Senator Kavanagh, Assemblyperson Glick, Assemblyperson You-Line, Councilmember Chin, Comptroller Stringer and Borough President Brewer.
×
Ron V. Shenfield
Ron Shenfield, Treasurer MY Board of Directors is an accomplished healthcare consultant and project manager specializing in large-scale healthcare planning, strategy, capital development, administration, and operations. With a diverse career in senior executive, consulting and government roles, having set healthcare policy, directed and run long-term care facilities, and both planned and administered hospital programs, services, and capital developments over the past 25+ years.
Ron's industry knowledge, contacts, and leadership/consulting expertise span the full breadth of healthcare planning, administration, and operations. His experience provides the ability to advise on and lead all project phases, from defining the vision to executing the plan.
Ron has also lectured and presented before some of the top universities and healthcare associations throughout Canada and the U.S.
Ron holds a Masters Degree in Social Policy & Administration with a minor in Business Administration from Columbia University, Bachelor degrees from the Universities of Calgary and Alberta, and has chaired or contributed to over 20 senior-level planning and action committees in both Canada and the U.S..
Ron was a co-founder of Manhattan Youth in 1986 and continues to serve as a Board member, currently he is the Board Treasurer.
Ron and his wife enjoy travelling, kayaking, sailing and hiking.
×
Tillie Shuster
Tillie Shuster, MS - Founding Board Member
×
Wendy Chapman
Wendy Chapman joined Manhattan Youth's Board of Directors in 2012. During her tenure, she chaired MY's 30th Anniversary celebration in 2016, partnered with Understood.org in 2017 to create parent and student workshops at MY's Downtown Community Center for the one in five who learn differently, organized a four-month MY's Speaker Series for the general public in 2018, and spearheaded MY's 2019 Community Awards in April honoring parents and teens who volunteer to improve our schools and downtown community.
Wendy and her husband, West, put down roots in Tribeca in 1997 and now have three children who attended various public schools. Knowing that it takes a village, each of their three children participated in as many Manhattan Youth programs as possible including Triton's Swim Team, Downtown Basketball, Friday Nights, Pier 25 beach volleyball, pottery classes, musical theater camp, film camp, after-school fencing, FIRST Lego League Robotics, Teens in Community Service, and many others.
After 9/11 while expecting her second child, Wendy resigned her Wall Street campus recruiting and training position to become more active in the community. Over the years she has headed Taste of Tribeca (Co-Chair 2006-2009 & Board President 2010 - 2015), lead the fight to Save PS150 as PTA President in 2013 along with a core parent group (resulting in the DOE abandoning plans to close the school, and PS 150 won a National Blue Ribbon a year later), started Build Schools Now in 2013 with core parents to help address downtown overcrowding, was appointed to Community Board 1 in 2015 serving on the Youth & Education and Waterfront & Parks Committees, and recently was ask to co-chair CB1's new Environmental Committee in January 2019. In addition, Wendy currently volunteers weekly with ArchCare Timebank and often at Bronx High School of Science and Columbia Secondary High School. Wendy and family are also amateur beekeepers as featured in the Tribeca Trib.
×